Today on Historical Authors Across Time, Kate Braithwaite writes about the history, drama, and events of the seventeenth century. I'm so pleased to have her as a guest.
Discovering the Seventeenth Century
With plots and counterplots, royal marriages and infidelities, war and witchcraft, the seventeenth century has it all.
As a life-long reader of all kinds of fiction I always kind of had the idea that I would write a novel one day, but it was a hazy concept. I've read a lot of crime fiction and literary fiction and a wealth of historical novels too, but not with any emphasis on any particular period. And while I wanted to write, I really didn't know what I wanted to write about.
The Affair of the Poisons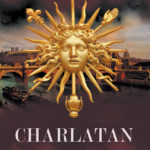 That changed when I came across a copy of The Sun King by Nancy Mitford. I had just had my first child and was in need of some non-fiction to give my brain a stretch.  In Mitford's book I learned about the Affair of the Poisons that consumed Paris and the court of Louis XIV in the late 1670's. It was wonderful stuff – courtiers living in the opulence of Versailles but working hand-in-glove with the fortune-tellers, poisoners and abortionists of the Parisian underworld. A huge investigation took place, hundreds were arrested and the scandal reached right to the King's bedchamber when prisoners implicated Louis' glamorous long-term mistress Athénaïs, Madame de Montespan. After a lot of research, writing and re-writing, this story would become my first novel, Charlatan.
The Popish Plot
While working on that project, I came across some equally strange and concerning events taking place in London, at the exact same time. I had never heard of Titus Oates but when his name cropped up I took a little research side trip and learned that this previously unknown preacher caused chaos in England's capital with false claims of a Catholic conspiracy to assassinate Charles II. My second novel, The Road to Newgate, gets up close and personal with Titus Oates, one of the most infamous liars in English history, and charts the attempts of a writer, Nat Thompson, to change public opinion about Oates, even as people are arrested and executed on his say-so. It's very much a crime novel, based on actual historical events of the Popish Plot, but it's also about the relationships between the 3 narrators of the story: Nat, the determined writer, his young, naïve wife Anne, and their friend William who has a secret connection to Oates that he is afraid to reveal.
Women & Witchcraft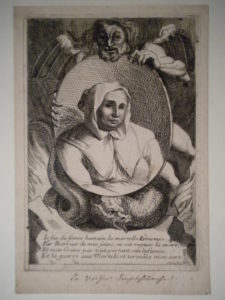 In the process of writing these two stories, I have learned a great deal about the seventeenth century and found that it's a fantastic period full of potential stories just waiting to be written. It's also just far enough back in history to be a world that feels very different from ours. In the early modern period, for example, women's lives were starkly different: job opportunities were limited, as was access to education or rights to their own money and property. Women's subservience to men was firmly part of religious teaching. Superstition influenced everyone's lives, particularly in approaches to health care. In the seventeenth century, people still believed in the Hippocratic principle that four humours – black bile, yellow bile, phlegm, and blood – needed to be balanced in order for a person to be in good health. The medical profession was the province of readers of Latin (largely men) but through tradition and folklore, many people relied on herbal medicine and rituals that seem nonsensical nowadays. In the new world in America and the old in Europe, superstition was challenged with cries of witch-hunt.
The Early Modern Period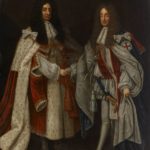 Yet institutions we recognize today were developing. Political parties were forming in Britain and the upheaval that took place throughout the period resulted in the constitutional monarchy that continues to this day. This was, after all, the century when the British beheaded King Charles I, restored his son, Charles II and then rebelled against his brother James II when he inherited the crown. Literacy exploded and political and religious differences dominated the news sheets as well as consuming London society. People, however, although holding different beliefs and understanding of the world than we do now, were in many ways the same as they are now. Trial transcripts, diaries, letters and contemporary books and pamphlets reveal their voices and concerns and are fascinating sources for fiction writers.
THE ROAD TO NEWGATE – book blurb
What price justice? London 1678. Titus Oates, an unknown preacher, creates panic with wild stories of a Catholic uprising against Charles II. The murder of a prominent Protestant magistrate appears to confirm that the Popish Plot is real. Only Nathaniel Thompson, writer and Licenser of the Presses, instinctively doubts Oates's revelations. Even his young wife, Anne, is not so sure. And neither know that their friend William Smith has personal history with Titus Oates.
When Nathaniel takes a public stand, questioning the plot and Oates's integrity, the consequences threaten them all.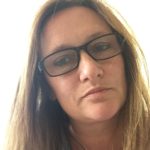 ABOUT THE AUTHOR
Kate Braithwaite was born and grew up in Edinburgh, Scotland. Her first novel, Charlatan, was longlisted for the Mslexia New Novel Award and the Historical Novel Society Award. Kate lives in Pennsylvania with her husband and three children.
Website
Facebook
Twitter
Buy the book: mybook.to/theroadtonewgate