I've been fortunate to have many adventures in my life. I think it's because I've always had a sense of curiosity, bravado, and sometimes impulsive 'leap before you think' behaviors. All I can say is that I've been lucky because some of my actions had the potential for not so pleasant and even dangerous outcomes.
More women in this modern era have been influenced by a new strain of thinking most likely fueled by education, feminism, and women's rights. We wanted the vote and to wear pants and at one time to smoke in public. We've risen in the workplace while taking care of children and family. We've gone after pursuits that intrigue and challenge us as well.
Heroines in History and Historical Fiction
It only seems natural that heroines in today's literature reflect our personal goals, passions, and values, but what about in the historical romance fiction being written today? In past history, most of our former sisters were not as fortunate as women are today when we consider freedoms. And yet, many found ways to express themselves and step outside of some stringent societal norms created for them.
When I created my heroine, Arria, I knew first, she had to reflect her Latin nature. Although to some degree stereotypical, many Mediterranean people are known for having passionate or fiery natures, especially in regard to feelings like love, hate, friendship etc., and so I chose to have Arria show temper at times, intense loyalty, and a deep sense of love for the hero and her friends. Her upbringing has been unconventional. She's an only child raised by her senator father and educated beyond the domestic arts. She's also accomplished in diplomacy. In creating my heroine and other female characters, I reflected on the lives of some passionate, intelligent, and well-known women in history who operated outside of social boundaries.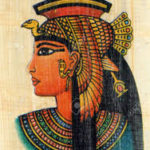 The beautiful queen, Cleopatra—she lost a kingdom and her life partially for her love of Antony.
Marie Antoinette, known for her frivolous nature and extra-marital affairs,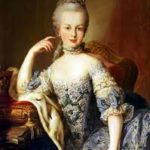 proved loyal to her husband, Louis XVI. She would not leave his side when given the opportunity to flee Paris and escape the growing revolution.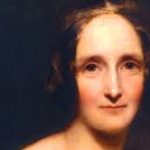 Mary Wollstonecraft Shelley, the author of Frankenstein married Percy Bysshe Shelley, passionate and determined, even in the face of public hostility over their marriage.
Passion and Strength
In many historically set novels, a romance drives the plot. To my thinking, passion represents a force. I might feel passionate about cooking, creating delicious food and enjoying it afterward, but it doesn't necessarily mean I have the strength of character, grit, bravado, and the ability for shrewd analysis and action, especially, when I go for that second cupcake! In addition to Arria's passionate nature, I also wanted her to possess strengths that I've seen in others and at times in myself. I knew she must grow and mature through challenge and hardship and the events and situations that can contribute to making us stronger, more determined, but in some cases, break and wound us. A strong heroine may suffer inwardly and even outwardly, but she will 'lick her wounds,' rise up and persevere.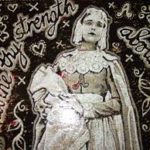 Historical fiction has given us some special heroines with these qualities that I, and many others, admire. My favorite is Hester Prynne. I fell in love with her in high school when I read the Scarlet Letter. I thought Hawthorne to be very brave for his time period by writing such a wounded and flawed heroine, but also one who rose up and overcame her adversity. Although Hester has an illegitimate child and is persecuted for it and forced to wear a scarlet A for adulteress, she manages to persevere with dignity and strength.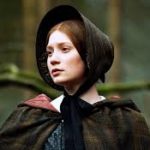 Another woman, striving to live life as best she can in the social class she was born into, is Jane Eyre. She is steadfast, loyal, smart, and ethical. She shines in the dark gothic world that surrounds her.
Lastly, this list wouldn't be complete without Elizabeth Bennet. The heroine of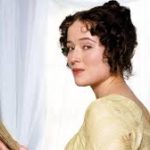 Pride and Prejudice is known worldwide. Her independent nature, intelligence and playful manner contrast her strong will and romantic reticence toward the distant and proud Mr. Darcy. Yet, she isn't too proud to admit she is wrong in her initial opinion of him and follow her heart.
In the world of books, movies, poetry and plays, new heroines are emerging—confident, intelligent, passionate, and strong. Women possessing these qualities have always existed but through time their actions have not been recorded, especially in more ancient eras, and most often have been overshadowed by their male counterparts. Today, more historical and historical romance authors are choosing to write about powerful heroines, real and imagined, and elevating them to levels where they truly belong. It's a good day!