A warm welcome to Sue Barnard, October's guest author for Historical Authors Across Time, writing about monks and monasteries in medieval times.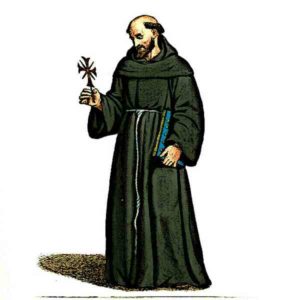 Medieval Monks
When someone says the word "monk", what is the first thing that springs to mind?
The word will usually conjure up a mental picture of an old man with a comical haircut – a sort of pudding-basin style but bald in the middle.  He is wearing a cumbersome-looking floor-length robe made of coarse heavy material and tied around the waist with rope.
The other immediate thought is the three rules of poverty, chastity and obedience.  These were originally written by St Benedict (a 6th-century Italian monk who was founder of the Benedictine order), and have formed the basis of monastic life ever since.  The life is simple, disciplined and minimalist, free from the distractions of the material and physical world.
Days in a Monastery
The daily routine (horarium) in a monastery was determined by sunrise and sunset, and hence would vary according to the seasons.
A monk's life consisted of a rigorous routine of prayer, spiritual reading and manual work.  There were eight services (known as "Offices") spread throughout the day, and all other activities were arranged around them.  All the services were in Latin.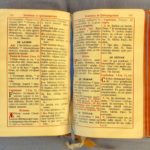 The first office of the day, Mattins(also known as Vigils), was at 2am.  Yes, that's right – 2am. The monks had been roused from their beds for this office, and some would suck on peppercorns in an attempt to keep themselves awake as they chanted, sang psalms and said prayers for the dead.  Afterwards they were allowed a few hours' rest.
The second office, Lauds, took place at daybreak and symbolised the resurrection of Christ.  After Lauds, those monks who were priests would celebrate Mass, whilst others would go into the cloister and read.
This was followed by another short service, Prime, after which the monks would wash themselves and dress for the day.  The monastic habit consisted of a simple tunic with a hood (or cowl), and a belt made of rope.  Then came a period of reading or studying, or transcribing religious texts to preserve them for future generations.
The next office was Terce, which took place three hours after sunrise.  The monks would ask the Holy Spirit for strength to deal with the problems of the day.  During the morning there would be a meeting in the Chapter House, after which the monks would set about their manual tasks.  .  When the monks were doing any kind of manual work, the habit would be covered with a full-length apron called a scapula.
These tasks might include cooking and washing for the monastery, tending the monastery gardens and lands, producing ale, wine and honey, offering hospitality to pilgrims, and providing healthcare for the community.   Some of the monks (such as Ellis Peters' famous Brother Cadfael, and my own Fra' Lorenzo in The Ghostly Father) were skilled herbalists and infirmarians, and for many people – especially the poor – this was their only access to any form of medical treatment.
Food and Contemplation
At midday, work halted for two more short offices: Sext(at which the monks remembered Christ's crucifixion) and None(which commemorated his death).
Next came the main meal of the day.  There would be a choice of two cooked dishes made of vegetables and cereal, perhaps with a little cheese, egg or fish added, and a third dish of vegetables or fruit.  Conversation was forbidden in the refectory, so the monks devised means of communicating by gestures.   In summer (when the hours of daylight were longer) the monks might have a siesta in the afternoon, and a light supper would be served to sustain them through the longer working day.
At dusk, the monks would gather for the next office, Vespers, during which candles would be lit to ward off the darkness.  The final office of the day, Compline, took place at sunset.  After this, the monks would retire to their dormitories to sleep on pallets filled with straw, until a bell awoke them at 2am for the first office of the next day.
Monastic Life
Why, you might ask, would anyone choose this kind of life?  Many simply wished to devote their lives to serving God and increasing their chances of getting into Heaven.  Some saw it as a means of escaping from a violent world and live a quiet and peaceful life.  Brother Cadfael, for example, became a monk after a lifetime of being a soldier and crusader.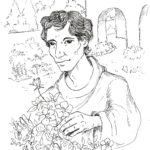 But for others, such as Fra' Lorenzo, choice did not enter into it.  Lorenzo was forced into holy orders for reasons which I cannot reveal here, but which will become apparent to anyone who reads The Ghostly Father…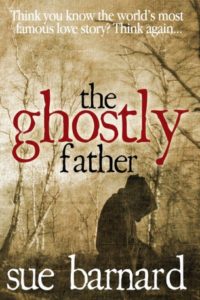 Think you know the world's most famous love story? Think again. What if the story of Romeo & Juliet really happened – but not quite in the way we've all been told? 
This part-prequel, part-sequel to the original tale, told from the point of view of the Friar, tells how an ancient Italian manuscript reveals secrets and lies which have remained hidden for hundreds of years, and casts new doubts on the official story of Shakespeare's famous star-crossed lovers.
If you love the Romeo & Juliet story but hate the way it ended, this is the book for you.
Universal buy link:  http://mybook.to/the-ghostly-father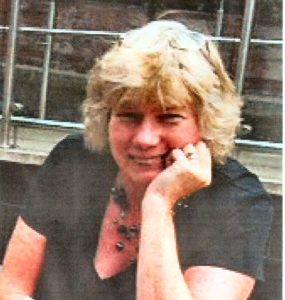 Sue Barnard is a British novelist, editor and award-winning poet whose family background is far stranger than any work of fiction. She would write a book about it if she thought anybody would believe her.
Sue was born in North Wales but has spent most of her life in and around Manchester. She speaks French like a Belgian, German like a schoolgirl, and Italian and Portuguese like an Englishwoman abroad.
Her mind is so warped that she has appeared on BBC TV's Only Connect quiz show, and she has also compiled questions for BBC Radio 4's fiendishly difficult Round Britain Quiz. This once caused one of her sons to describe her as "professionally weird." The label has stuck.
Sue now lives in Cheshire with her extremely patient husband and a large collection of unfinished scribblings.  You can find her on Facebook, Twitter (@AuthorSusanB), Amazon, or follow her blog here.