Diane Scott Lewis joins me today on Historical Authors Across Time and writes about eighteenth-century England, the backdrop for her novel, Beyond the Fall.
Due to poor harvests in England—droughts and severe winters—in the later eighteenth century, bread prices soared. Many tin and copper mines in Cornwall closed, putting miners out of work after foreign imports drove down prices for these ores. This combination ignited the people who struggled to survive.
The poor grew angry when they couldn't afford bread. The tin miners or 'tinners' rioted. One of the most noted riots was in Truro, a town where tin was weighed and stamped for selling. The tinners marched through the narrow streets demanding higher wages, cheaper bread, and that the grain should not be shipped off to more profitable buyers.
The London Chronicle reported that due to the scarcity of corn and the miners being out of work, mines abandoned, they rioted in the city. The Justices ordered the 38thregiment to fire on the crowd, but the soldiers refused.
Towns and Villages Under Attack
The soldiers themselves rampaged through the towns and villages, attacking farms and mills. Their leaders were court-martialed, flogged, forced to kneel on their own coffins then shot.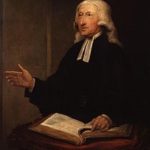 Methodist preacher, John Wesley, when in Truro, wrote in his journal, August 18, 1789, that he couldn't reach his chapel to preach because the street was:"blocked up with soldiers to the east, and numberless tinners to the west, a huge multitude of whom being nearly starved, were come to beg, or demand an increase of their wages, without which they could not live." Wesley gave his sermon at the coinage hall to "twice as many people as the preaching-house would have contained. How wise are all the ways of God!
For modern readers/viewers: Author Winston Graham wrote about the Truro riots in his Poldark series, currently a mini-series on PBS.
The ongoing war with France during their revolution, which began in 1789, involving the provisions for sailors and soldiers, also drove up food prices. In nearby Devon weavers rioted, crying "We cannot starve!" They destroyed a mill that supplied the fleet, but their ringleader, blacksmith Thomas Campion, was captured and hanged at the wrecked mill.
Riots Spread to France
Similar riots were taking place in France, demanding cheaper bread, the poor were starving.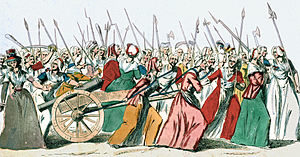 In my novel, Beyond the Fall, a Time-travel Adventure, I involve my main characters, Tamara and Colum, in a fictitious Cornish grain riot in 1789.
Excerpt from Chapter Sixteen:
Nearer to town, buildings grew closer together, hugging the road. As the crowd of tinners marched past them, glass shattered from a swiping pickaxe. Women and children watched, their faces pale in fright, from upper windows.
"Bread for the needy, bread for our children!" men chanted, their stained smocks and drill coats rustling against their quick-moving thighs in worn breeches.
Tamara tripped again and nearly fell. Scared of being trampled in the rushing torrent of humanity, she scooted off to the side and pressed against a timber-frame building. Then she finally saw Colum. She waved toward him. He frowned at her, mouth gaping.
In a thunder of hooves, soldiers rode up to the dissenters. Tamara squeezed harder against the building, her heart lurching.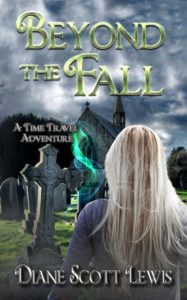 A woman hurtled back in time. In 2018, Tamara is dumped by her arrogant husband, travels to Cornwall, England and researches her ancestors. In a neglected cemetery, she scrapes two fallen headstones together trying to read the one beneath, faints, and wakes up in 1789, the year of The French Revolution, and grain riots in England. Young Farmer Colum Polwhele comes to her aid. Can a sassy San Francisco gal survive in this primitive time and fall for Colum, a man active in underhanded dealings or will she struggle to return to her own time?
Buy Link:  Amazon
For more information, please visit my website: http://www.dianescottlewis.org
TWITTER: @DSLewisHF
Author bio:
Diane Parkinson (Diane Scott Lewis) grew up in the San Francisco Bay Area, joined the Navy at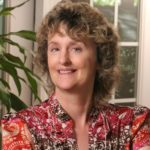 nineteen, married in Greece and raised two sons all over the world, including Puerto Rico and Guam. A member of the Historical Novel Society, she writes book reviews for the Historical Novels Review. Diane worked from 2007 to 2010 as an on-line historical editor. She had her debut novel published in 2010 and has had several historical and historical-romance novels published between 2010 and 2018.
Diane lives with her husband in western Pennsylvania.
Pictures via Wiki Commons, Public Domain.